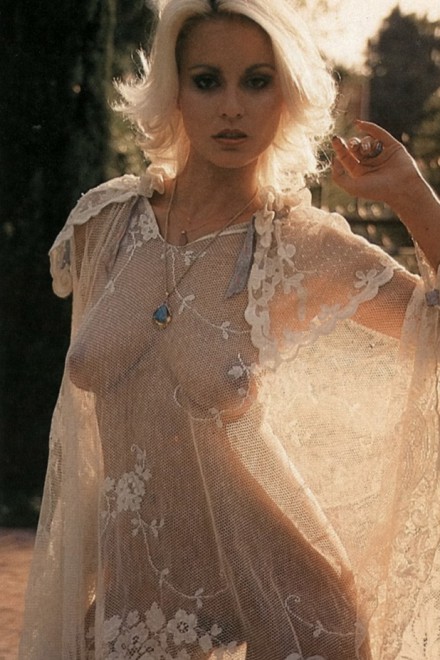 Rate this Model:
Avg Rating: 5.0
A Little Bit About Seka:
Platinum-haired and with an unmistakable charisma & camera presence, Seka is one of the most recognizable adult actresses of the 1970s.

She was born to Irish-Cherokee parents who named her Dorothiea Ivonniea Hundley, and had a self-described "normal" upbringing in Virginia which included multiple beauty pageant coronations and a short-lived shotgun marriage at age 18. Later, while owning several adult bookstores Dorothiea - or Dottie as she was known - became exposed to the world of porn (she repaired the film reels when they inevitably broke) and took issue with their "nasty representation" of women. Thinking she could do better, a legend was born.

She adopted the moniker "Seka" from a female blackjack dealer she once knew in Vegas, then relocated to Los Angeles to start her adult movie career. And her original plan did indeed come to fruition - Seka routinely played strong independent women who knew what they wanted & how to get it, a stark departure for an industry that typically depicted females as passive and degraded. When all was said & done, she tallied over 200 films and performed many scenes alongside (and underneath) such male mainstays as John Holmes, Jamie Gillis, Paul Thomas, etc, and wound up in basically every adult industry Hall Of Fame out there. One of our all-time favorites.